"If your friends all jumped off a bridge, would you?"
Well, no. But if my Dungeons & Dragons Adventurers League party all bought Hero Forge custom miniatures then yes, I OBVIOUSLY would.
And I did. Our Dungeon Master at Alpha Omega Hobby had one created of himself (not in character). Then automagically, Hero Forge miniatures of our tiefling bard, human ranger, and wild magic sorcerer all appeared. Before I knew it, somehow I'd placed an order for a Way of the Four Elements wood elf monk and a Rogue Thief/Warlock Drow.
Someone must have inadvertently cast "Friendly Peer Pressure" in my general direction. Oops.
After several weeks of procrastination…
Motivated by a PM Dawn Stout (with cold brew coffee!) from Trillium Brewing and the freedom that accompanies Father's Day, I broke out my supplies to paint Bomarr. Fortunately, I'd primed my miniature over a week ago and I'd also previously acquired the missing Citadel paint colors I needed to fulfill my vision.
And now a blow-by-blow account of everything I did.
If I don't do this, I will absolutely forget the sequence of events and exact colors I used to achieve my final product. I'm sure this is TMI for some and just right for others. Here we go:
Voila!
All of this was achievable with just the Army Painter Wargamer Most Wanted set of three brushes. The PK-Pro miniature grip was very nice to have, but not entirely necessary. This was the final result: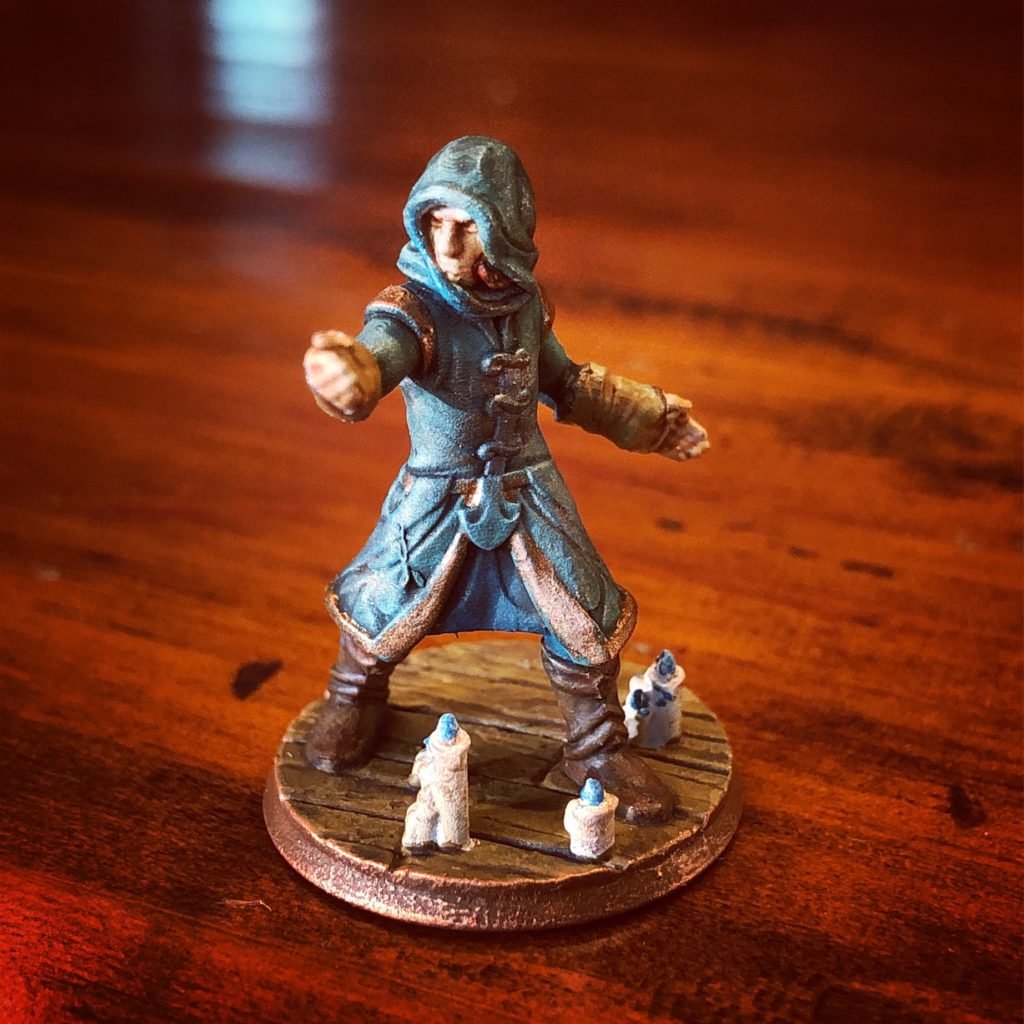 And yes, the Sotek Green candles are in homage to Acquisitions Incorporated.
Post-credit scene.
Brushes given a nice hot shower with Paul Mitchell Tea Tree Special Shampoo.